About us
How it Began
The first Craft Festival was founded in 2003 in Bovey Tracey, Devon and is a non-profit making organisation and we celebrate our 18th Year in 2021. Our first Festival has grown from around 2,000 visitors to over 10,000 visitors since it started and has become one of the most prestigious and much loved craft events in the Europe. Craft Festival, Bovey Tracey was made possible with the award of LEADER+ funding from the European Union. We have accessed various funds over the years but we are now self-sustaining with additional support provided by working in partnership with a variety of organisations and businesses.
Craft Festival came about when a group of Bovey Tracey craft businesses joined forces and formed a non-profit making company with the aim to bring a large craft fair to Bovey Tracey. The aim of the original Fair was to showcase the very best in British craft and the create a new, sustainable and strong market place for contemporary craft but also to bring greater prosperity to the town of Bovey Tracey. The town has a long history of making and at one point up to 15 commercial potteries were running in the area. The House of Marbles, one of the founding companies is located at the former site of the Bovey Pottery which closed its doors in the mid 80's. The other founding partner was The Devon Guild of Craftsmen, a registered educational charity based in Bovey Tracey.
Where are we now
Craft Festival, Cardiff (formerly Made by Hand, Cardiff) was originally founded at Tredegar House in 2010. We were invited by Newport City Council to host a craft fair in the house and grounds of Tredegar House. It was moved to City Hall, Cardiff in 2014 and has received support from Cardiff Council, Arts Council of Wales and Visit Wales Major Event Unit funding. It is also supported by craft organisations including Llantarnam Grange Arts Centre, madebyhandonline.com, Make it in Wales and Learning Cardiff.
Craft Festival, Cardiff was the largest and finest craft fair in Wales and attracts 150 makers and 4,000 visitors to Cardiff.
Craft Festival, Cheltenham was founded in 2018 as a result of reaserching new locations for our Festivals. As with all our events, we believe that working in partnership is the key to success and sustainability. Our partners Gloucestershire Guild of Craftsmen, madebyhandonline.com, Llantarnam Grange Arts Centre and Unit Twelve Gallery have been a vital part of our success. We have been warmly welcomed by the people of Cheltenham and look forward to hosting Craft Festival, Cheltenham for many years to come.
Award Winning Festivals
In 2015, 2016 and 2018 Craft Festival, Bovey Tracey was awarded a Gold medal as Visit Devon's Festival of the Year and our first GOLD for Festival of the Year at the South West Excellence Awards in 2018. We were also delighted to win overall Winner of Winners for the South West 2018. Craft Festival, Cardiff has been shortlisted for Cardiff Life's Event of the Year.
The Future
Since the first Lockdown in March 2020 was annouced, we have launched a number of initiatives to support our makers including Digital Craft Festival, The Capital of Craft podcast and Find a Maker.
Latest News
WIN! Enter our Glorious Giveaway
Dear Craft Festival Friend, ENTER OUR GLORIOUS GIVEAWAY It's is been a very productive week at Craft Festival Towers. Over 40 new members have joined Find a Maker, welcome all.
Buy Tickets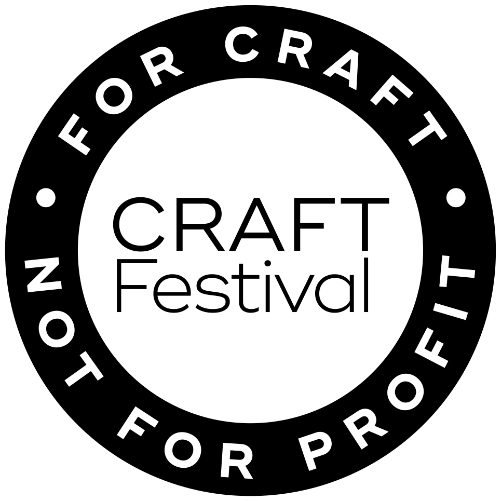 Contact Us
Craft Festival, Unit C, Kach Business Park, Bovey Tracey, TQ13 9TZ
01626 836846
If you'd like to volunteer please CLICK HERE