Ceilidh at The Dolphin Hotel
Friday June 9th from 7.30pm.
Skirt twirling, foot stomping ceilidh and the World famous Handmade Raffle, kindly donated by exhibitors from Craft Festival.
Craft Festival Ceilidh at the Dolphin Hotel, Bovey Tracey (subject to availability) £7 in advance (£9 on door). BOOK HERE
Make South West
MAKE Southwest exhibitions this weekend:
Summer Show 2023 The best work by our Maker Members.
Spotlight 2023 Our Associate Maker Members' biennial.
Ambrose Vevers Maker Showcase Woodworker Ambrose Vevers collaborates with fellow makers, such as Hilary Burns, with exquisite results.
Make South West, Riverside Mill, Fore Street, Bovey Tracey, TQ13 9AF
(a short walk across the park from Craft Festival)
Yoga in the Park
Saturday June 10th
FREE EVENT: 8.30am Mill Marsh Park, Bovey Tracey
Join Craft Festival & Anna White from Pretzel Yoga Studio in a morning yoga session in the beautiful surroundings of Mill Marsh Park. Meet by the Gym Machines for an uplifting 30 mins of yoga. Please bring your own mat. No need to book, turn up on the day.
Pretzel Yoga Studio is a practise yoga with Anna White in Bovey Tracey.
Granite Elements
June 10th 10am-5pm
On the Fringe, a one day event for local makers.
Methodist Hall, Bovey Tracey, TQ13 9AD.
Bovey Paradiso
Until July 2
Bovey Paradiso
The Gallery, Ian Cox Ian is an artist and printmaker based in Torquay and has a background in design and illustration.
Please see paradiso.org.uk/events for further information
The Gallery, Bovey Paradiso, 83 Fore Street, Bovey Tracey, Devon, TQ13 9AB
Latest News
This Weekend in Cheltenham
Craft Festival Cheltenham Opens on Friday November 19th⁠⁠A very warm and festive welcome awaits you and all the family as we open the doors of Cheltenham Town Hall at 10am on Friday. Over 3 days, meet 100 makers, enjoy craft demonstrations, free children's activities, workshops and discover the beautiful town of Cheltenham.
Buy Tickets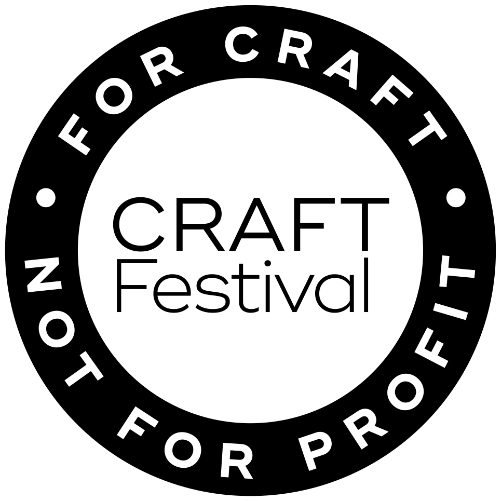 Contact Us
Craft Festival, Unit C, Kach Business Park, Bovey Tracey, TQ13 9TZ
hello@craftfestival.co.uk
If you'd like to volunteer please CLICK HERE