Make South West
2 April - 2 July 2022
Exploring the boundaries between craft and fine art- curated by MAKE Southwest President Peter Randall-Page RA.
Make South West (formerly Devon Guild) Riverside Mill, Bovey Tracey, TQ13 9AF
Yoga in the Park
Saturday June 18
FREE EVENT: 8.30am Mill Marsh Park, Bovey Tracey
Join Craft Festival & Anna White from Pretzel Yoga Studio in a morning yoga session in the beautiful surroundings of Mill Marsh Park. Meet by the Gym Machines for an uplifting 30 mins of yoga. Please bring your own mat. No need to book, turn up on the day.
Pretzel Yoga Studio is a practise yoga with Anna White in Bovey Tracey.
Granite Elements
June 18 10am-5pm
On the Fringe, a one day event for local makers.
Methodist Hall, Bovey Tracey, TQ13 9AD.
Bovey Paradiso
9 June to 9 July
THE URBAN ENVIRONMENT.
Featuring the stunning paintings of Sue Williamson alongside Andrew Lucas, Tony Homer, Richard Thorn and other talented local artists, this exciting show explores the many facets and environs of our towns and cities.
The Gallery @ Bovey Paradiso, 83 Fore Street, Bovey Tracey, Devon, TQ13 9AB

Latest News
Call for Entries Cheltenham 2023
Craft Festival at Cheltenham Town Hall March 10-12, 2023 We have established ourselves in the beautiful Regency town of Cheltenham and will be returning to the iconic Town Hall in March 2023 for a great weekend of craft and making. Craft Festival will feature 100 selected makers from across the UK with a programme of workshops for all ages and craft demonstrations set in the stunning surroundings of Cheltenham Town Hall.
Buy Tickets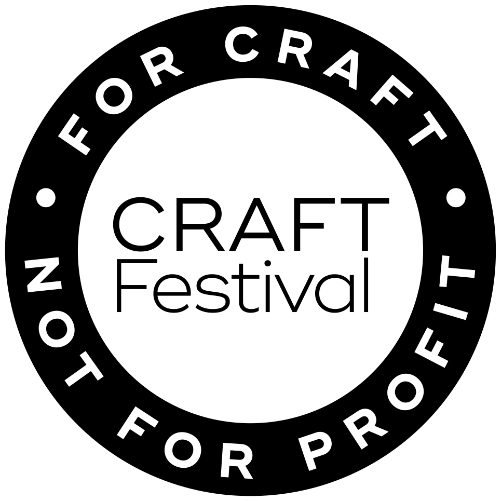 Contact Us
Craft Festival, Unit C, Kach Business Park, Bovey Tracey, TQ13 9TZ
01626 836846
If you'd like to volunteer please CLICK HERE