Jwrnal + Craft Festival Co-Lab
Jwrnal is a platform for makers and creatives dedicated to sharing stories from makers and creatives in Wales. Founder Sarah will be bringing along a selection of products made in Wales, a series of short films for you to enjoy at your leisure as well as displaying stories from her printed Jwrnal #01.
A CALL OUT FOR MAKERS + CREATIVES.
What is Jwrnal going to do at Craft Festival there?
So far, I have a stand, it's about 7.5m square. Right now it's empty. Jwrnal is not about sales or retail, it's about starting conversations. So, how to do that in an exhibition space? You tell me.
The theme:
LET'S TALK ABOUT WELSH WOOL.
Why? Because it's great!
Sarah is self-confessed wool nerd, and she knows she's not alone.
Here is Jwrnal's call out:
You are:
A maker or creative* practising in Wales with a focus on the use of Welsh Wool as a raw material.
Your product:
Must include the use of Welsh Wool as a raw material.

*Let's define 'a maker or creative'; a photographer, a weaver, a stonemason, a filmmaker, a whittler, a furniture designer - someone who makes stuff.
Q&A's
May I sell my product/s throughout the event?
Yes, of course.
Will you take commission on any product's sold?
Nah.
Can I attend the event?
Of course! But please consider your own travel and accommodation needs.
Can I apply with a demonstration or workshop to do with wool?
Yes - this is actively encouraged!
What if I just want to talk about wool?
Let's create a schedule of talks. The stool is all yours.
I have documented wool through the form of photography and films, may I apply?
Yes, please do!
How will my product look in the space?
Once applications are processed, we will work on this together.

Please note:
Delivery of work must be arranged and paid for by the maker.
All work must be insured by the maker, I, Jwrnal, cannot take any responsibility for loss or damage of products.
Latest News
The Sun Shone And The Rain Poured Thank you for visiting Craft Festival
The Sun Shone.....Read more
Buy Tickets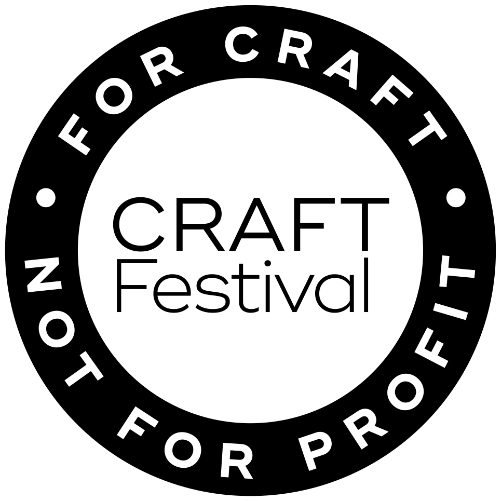 Contact Us
Craft Festival, Unit C, Kach Business Park, Bovey Tracey, TQ13 9TZ
01626 836846
If you'd like to volunteer please CLICK HERE