Rubbish Portraits by Lucie Sheridan
Lucie Sheridan is the artist and founder of Rubbish Portraits which is a Live Art installation. Lucie will be bringing her unique Rubbish Portrait booth to Craft Festival Cardiff. Your very own limited edition signed portrait is painted by Lucie in ink while you're seated in her booth, which you'll find in the Foyer as you enter Craft Festival.
The Red List by the Heritage Crafts Association
In March this year, the Heritage Crafts Association (HCA) launched the latest edition of its Red List of Endangered Crafts (http://redlist.heritagecrafts.org.uk), the first research of its kind to assess craft skills by the likelihood they'll survive into the next generation. Throughout the weekend at Craft Festival Cardiff, alongside Red List researcher Daniel Carpenter and HCA colleagues, there will be demonstrations by maker of Endangered Crafts, Forme HK, letterpress specialists from North Wales.
Forme HK will be offering the opportunity for the public to print their own wood type poster at the festival for a fee of £5 on a proofing press but will also bring one of our refurbished Adana 8x5's to allow people to see it working. I will also bring some type and small type setting items for people to see the equipment involved.
Come and see them at work and chat to them about their experience of practicing rare crafts.
Many craft skills are under threat in the UK, often as a result of sole traders and micro-businesses not having the capacity within their business to take time away from production in order to train up the next generation, and government-sponsored training schemes proving unsuitable for such niche professions. The HCA is dedicated to highlighting these cultural gems and facilitating discussions about how they might best be carried on into the future.
The Letterpress Collective
Letterpress Collective is Nick Hand, and Ellen Bills. Their iconic printing bicycle will be on their stand, with an Adana 8x5 press on the back. Throughout the Festival, you can print a postcard, bookmark or coaster with designs that will change throughout the show. Letterpress is a 600 year old craft, a form of relief printing using type and image.
Jwrnal + Craft Festival Co-Lab
Let's Talk About Welsh Wool
Jwrnal is a platform for makers and creatives dedicated to sharing stories from makers and creatives in Wales. Founder Sarah will be bringing along a selection of products made in Wales using Welsh Wool, a series of short films for you to enjoy at your leisure as well as displaying stories from her printed Jwrnal #01. There will also be a big weave structure for everyone to participate with, sponsored by Melin Tregwynt.
Latest News
Be the First to Meet the Makers at Digital Craft Festival
Be the first to meet the makers from next month's Digital Craft Festival A Special Date for Your Diary As we look forward to the easing of lockdown, we bring you something special for you to enjoy.....Read more
Buy Tickets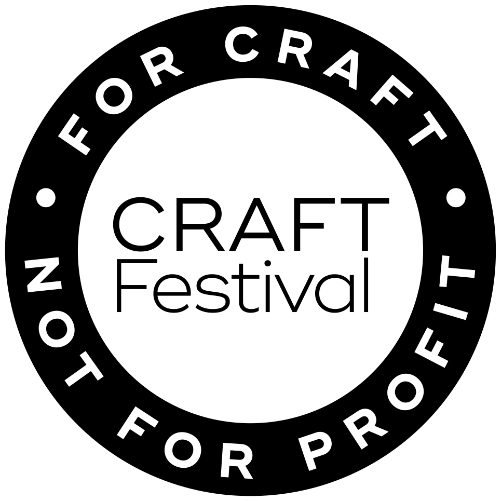 Contact Us
Craft Festival, Unit C, Kach Business Park, Bovey Tracey, TQ13 9TZ
01626 836846
If you'd like to volunteer please CLICK HERE