We have postponed Craft Festival Cheltenham until August 13-15th 2021.
At Craft Festival, Cheltenham, we have a range of bookable and drop-in workshops for all ages.
Our workshops are very popular and most sell out quickly. Click the workshop title and you can book direct. All workshops are £20+ Booking fee, which is payable at the time of booking. The workshop fee does not include entry into the show. To book a workshop you must be over 16 years of age. We have a range of free workshops for children and young people from ages 2-18 years. Details of Families Workshops HERE.
Bookable Workshops
Friday
10.30am to 12.30pm
Create a beautiful cushion using unique machine knitted fabrics and applique techniques
10.30 -12.30pm
In this 2 hr workshop we will explore the possibilities of hand stitch and needle felting to create unique textile embellishments. Jayne will bring along suitcases of vintage and reclaimed fabric, threads, yarns, fibres and tools so that you can experiment and push the boundaries of these techniques. Unexpected fabric combinations, happy accidents and breaking the rules will all be encouraged! There will also be inspirational swatches to inspire and prompt this creative play session. You will leave with a pile of textile samples, a mind filled with endless possibilities and a new way of looking at your fabric stash!
1.30-3.30pm
Emma from Emerald Paper
All tools and materials provided for you to take home after the class to continue your modern calligraphy journey.
2pm to 4pm
Learn how to shape, join, decorate and finish recycled plastic to make a one-off piece of art jewellery that expresses your personality.
Saturday
10.30am to 12.30pm
Screen printing tea towels & totes with textile artist Rachel Stowe
10.30-12.30pm
Come along and make beautiful cards to send to your friends and family. Using simple but effective watercolour techniques you will explore how to make handcrafted cards. Watercolour is the perfect medium to create sensitive and professional looking designs. Mark, the tutor, will be on hand to provide demonstrations of techniques and design advice, but please feel free to come up with your own design ideas.
1.30-3.30pm
Learn the basics of working with sheet metal by creating a wrap-around ring using copper. You will get the chance to texture the metal using hammers, file the piece for safe wearing and then forming your ring using traditional metal working techniques. All of which can be transferred to working with silver too.
2pm to 4pm
Lino printing cards/prints.
Sunday
10.30am to 12.30pm
You will make and cover boxes with lids of varying sizes, using boxboard and simple bookbinding tools, and learning the tricks that enable you to achieve a professional finish. We will use decorated papers by Cambridge Imprint and additional sheets of boxboard and specialist tools will be available for purchase at the workshop.
1010.30pm-12.30pm
Have a go at creating your own hand stitched book with exposed spine binding. Choose from a selection of covers to create something unique. Emily will be on hand to help you through any difficult steps and show you lots of lovely techniques. Max 8
1.30pm - 3.30pm
The beautiful soft light given off by translucent porcelain tealights helps dispel the long dark of winter and you'll have the chance to make several during this 2 hour workshop. With guidance from Adrian the construction of these pretty objects is made straightforward and you'll have the opportunity to mark, pierce and impress patterns into the porcelain to create your own unique tea light holders. The workshop includes all materials, tuition and firing and requires no previous experience (though if you have some, you'll have the chance to develop your own ideas). Your completed tea lights will be available to collect from the Guild at 51 shop (51 Clarence Street, next to Cheltenham Art Gallery & Museum) the following Friday, March 27th.
1.30-3.30pm
In this 2-hour workshop you will learn how to make your own miniature book and attach it to a keyring. An enjoyable workshop with step by step guidance learning skills to make further books at home.
All workshops £20 and include all materials, but do not include entry into Craft Festival, please book an entrance ticket. Advance Bookings only and Over 16s years. MS1: Workshops provided by Gloucestershire Guild of Craftsmen MS2: Workshops provided by New Brewery Arts.
Latest News
Shop small this Father's Day
Shop small this Father's Day With Fathers Day just around the corner, we have been sharing some gift suggestions from our fantastic makers over the past couple of weeks on social media.....Read more
Buy Tickets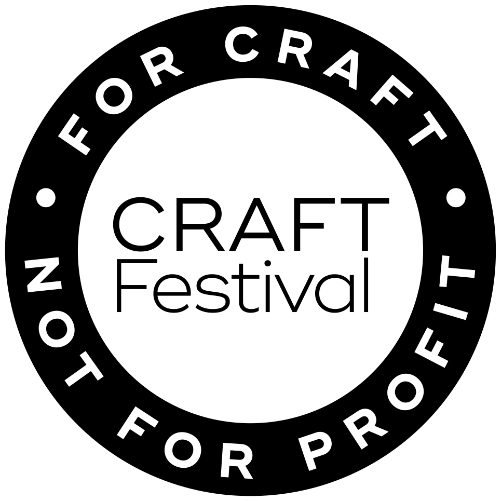 Contact Us
Craft Festival, Unit C, Kach Business Park, Bovey Tracey, TQ13 9TZ
01626 836846
If you'd like to volunteer please CLICK HERE