Places to Stay and Things to do in Bovey Tracey
What's On During Craft Festival
Friday June 7th: Craft Festival Ceilidh at The Dophin
7.30pm, The Dolphin Hotel, Station Road, Bovey Tracey
Join us for a very family friendly Ceilidh at The Dolphin Hotel, Bovey Tracey. No experience necessary and laughing is guaranteed! Lots of fun and dancing with a live band and the hotly anticipated Handmade Raffle, provided by makers from the Festival. All proceeds go to local groups.
Friday June 7th Annika Skoogh and Band, Dartmoor Whiskey Distillery
Top class live music event at the stunning Dartmoor Whisky Distillery. Four great musicians come together to give you a very special evening of modern jazz, swing, Latin and Blues - not to be missed! We would love your support and hope to see you there!

Line up:
Annika Skoogh - Vocals
Martin Dale - Sax
Tom Ball - Keys
Jim Rintoul - Double Bass

Tickets can be purchased at the following venues:
Dartmoor Whisky Distillery (cash or cards) Tel 07432 055000
By email: simon@dartmoorwhiskydistillery.co.uk
Wildmoor Fine Food & Drink, Bovey (cash only)
Saturday June 8th & Sunday June 9th: Craft Festival Yoga in the Park
FREE EVENT: 8am, Mill Marsh Park, Bovey Tracey

Join Craft Festival & Anna White from Pretzel Yoga Studio in a morning yoga session in the beautiful surroundings of Mill Marsh Park. Meet by the Gym Machines for an uplifting 45mins of yoga. If it rains it will be held in The Children's Craft Tent at Craft Festival. Mats will he provided but you are welcome to bring your own. No need to book, turn up on the day.
Pretzel Yoga Studio is a practise yoga with Anna White in Bovey Tracey
Saturday June 8th: The Carnival Outdoor Cinema with Craft Festival presents Bohemian Rhapsody
Gates open 8pm, Bovey Tracey Football Club, Mill Marsh Park. BOOK YOUR TICKETS HERE
Presented by Bovey Tracey Carnival and Pop-Up Events and hosted at Bovey Tracey Football Ground (next door to Craft Festival). Enjoy multi-Oscar winning Bohemian Rhapsody under the stars. Bar & BBQ will be open from 8pm and the film will start as th esun goes down at around 9.45pm. Dress Up as Freddie and get your singing voices ready to watch one of the best films about a band EVER!
Places to Stay
A country inn in the heart of Bovey Tracey.
A 19th Century coaching house in Bovey Tracey. Dolphin Hotel is a 19th Century coaching house situated in the town.
Excellent B&B accommodation in Bovey Tracey.
Elegant Victorian home, situated in a tranquil location with private off-road parking.
For further places to stay in or near Bovey Tracey CLICK HERE
A little Further afield:
Wooder Manor self catering Cottages Near Widecombe (about 6miles from Bovey) www.woodermanor.com
For information about staying in and around Dartmoor CLICK HERE
Please contact us if you'd like to add your local accomodation
Latest News
Meet over 150 Makers and a Huge Programme of Live Events (And our latest Podcast and Competition!)
Meet over 150 Makers and a Huge Programme of Live Events (And our latest Podcast & Competition!) The Digital Craft Festival We've gathered together over 150 of the finest makers from all over the UK, Northern Ireland and Europe for one of the largest and highly anticipated online, maker events.....Read more
Buy Tickets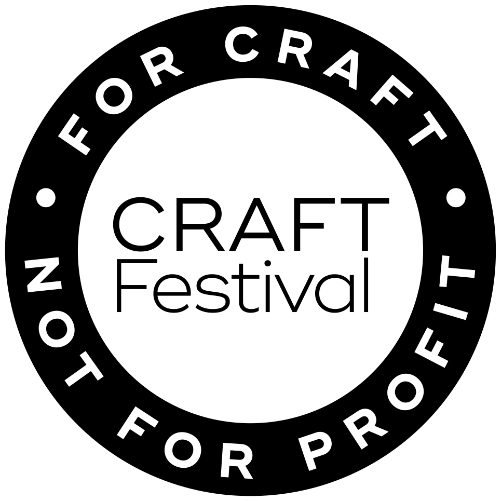 Contact Us
Craft Festival, Unit C, Kach Business Park, Bovey Tracey, TQ13 9TZ
01626 836846
If you'd like to volunteer please CLICK HERE