Community
Craft Festival Community
How it Began
Craft Festival was founded in 2003 and is a non-profit making organisation and we celebrate our 16th Year in 2019. The event has grown from around 2,000 visitors to over 10,000 since it started and has become one of the most prestigious and much loved craft events in the Europe. Craft Festival was made possible with the award of LEADER+ funding from the European Union. We have accessed various funds over the years but we are now self-sustaining with additional support provided by working in partnership with a variety of organisations and businesses.
Craft Festival came about when a group of Bovey Tracey craft businesses joined forces and formed a non-profit making company with the aim to bring a large craft fair to Bovey Tracey. The aim of the Fair was to showcase the very best in British craft and the create a new, sustainable and strong market place for contemporary craft but also to bring greater prosperity to the town of Bovey Tracey. The town has a long history of making and at one point up to 15 commercial potteries were running in the area. The House of Marbles, one of the founding companies is located at the former site of the Bovey Pottery which closed its doors in the mid 80's. The other founding partner was The Devon Guild of Craftsmen, a registered educational charity based in Bovey Tracey.
Award Winning Festival
In 2015, 2016 and 2018 we were awarded a Gold medal as Visit Devon's Festival of the Year and our first GOLD for Festival of the Year at the South West Excellence Awards in 2018. We were also delighted to win overall Winner of Winners for the South West 2018.
Our Community Fund
If we have any surplus from the Craft Festival in Bovey Tracey, some is invested back into the company and we also give money away to local charities. For many years we supported The Bovey Tracey Youth Café giving them, in excess of £8,000. Our director, Sarah James was also a Trustee for 5 years.
We are now opening out the opportunity to charities, non-profits and local community groups in the TQ13 9 and Heathfield postcode area to be supported by us via our Community Fund. Applications will open in January.
2019 Craft Festival Award Recipients were:
Bovey Tracey Primary School Parents and Teachers Association.
Bovey Tracey Swimming Pool
Plastic Free Bovey
Bovey Futures
The Craft Festival Cup
In 2019, we gave our new Craft Festival Cup to craft enthusiast and Year 6 pupil Matilda Slee from Blackpool Prinary School, Liverton. Well done Matilda. Sarah James, Craft Festival Director presented our award at the Leavers Assembly in July, 2019.
Nourish Festival
In 2014, we set up Nourish Festival with The Cheeseshed and Erica Steer, the then director of the Devon Guild. We wanted to create a free event located on Fore Street in Bovey Tracey. We founded Nourish which celebrates the best in food, craft and music and it's been a great success bringing over 2000 visitors to Bovey Tracey in one day.
Latest News
Call for Entries Cheltenham 2023
Craft Festival at Cheltenham Town Hall March 10-12, 2023 We have established ourselves in the beautiful Regency town of Cheltenham and will be returning to the iconic Town Hall in March 2023 for a great weekend of craft and making. Craft Festival will feature 100 selected makers from across the UK with a programme of workshops for all ages and craft demonstrations set in the stunning surroundings of Cheltenham Town Hall.
Buy Tickets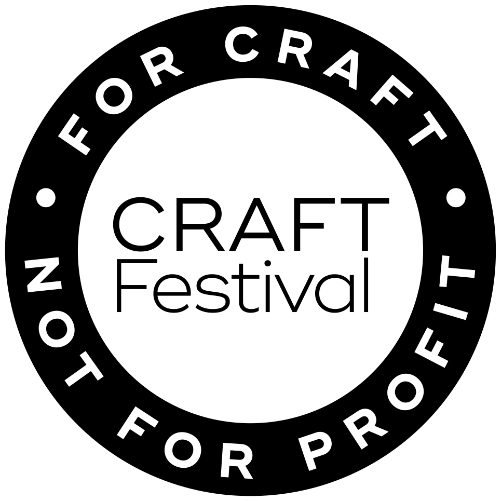 Contact Us
Craft Festival, Unit C, Kach Business Park, Bovey Tracey, TQ13 9TZ
01626 836846
If you'd like to volunteer please CLICK HERE