We warmly welcome families with children of all ages.
The Den
Strictly for Teens we proudly introduce The Den. (Saturday & Sunday only)
The Den hosts drop in screen printing, model making and festival fashion accessories workshops for ages 13 and up. The Den welcomes all teens to chill out, play table tennis and explore craft skills and new technologies with South Dartmoor Community College, Atrium Studio and Made by Mez.
NEW THIS YEAR
This year in The Den, we proudly present The Amazing Scene Machine with Jim Parkyn, Senior Model Maker from Academy Award winning Aardman Animations in Bristol. With an incredible back catalogue including Morph, Wallace and Gromit and Shaun The Sheep, Jim has worked on some of the most iconic, plasticine based capers, of all time! We are delighted that he will be in The Den throughout the weekend (Including Friday) with his Amazing Scene Machine. Working with plasticine (obvs!) you can add your unique take on the Festival with expert support from Jim.
Print your own T-Shirt with The Atrium & South Dartmoor Community College
Year 12 students from The Atrium and South Dartmoor Community College will be on hand enabling you to have a go at screen printing. Print onto T-shirts and paper, creating your own designs and cut your own paper stencils. FREE DROP IN WORKSHOP (charge for optional t-shirt)
Make your own Festival Accessories with Made by Mez!
In preparation for summertime, swing by Made by Mez workshops and create your own brilliantly bright festival pieces. Create some serious festival fashion with sparkle including earrings and bracelets, drop by to design and take home the perfect unique accessory.
These workshops are free and will be running all day on Saturday & Sunday over the weekend, so there will always be a good time to sit and make wonderful things with a very colourful Mez.
The Den is presented by South Dartmoor Community College, Atrium Studio, Made by Mez and Jim Parkyn.
The Craft Lab (formerly The Children's Craft Tent)
As Craft Festival has had a shiny new look, we thought we'd give our VERY important children's craft tent a change of name and an out-of-this-world theme. Welcome to the Craft Lab, where this year will be celcbrating 50 years of the Lunar Landings in a range of skilled craft workshops throughout the weekend. Our Craft Lab Partners are Plymouth College of Art, Pom Stitch Tassel, Brick Ideas, Devon Guild of Craftsmen, Stover School and Devon Weavers Workshop.
On Saturday & Sunday, children and adults will be entertained by The Puppetree Company and walkabout theatre by Jonty Depp. There will als be Story Telling by Isabella's Story Bicycle. The children's area includes facepainting, play tent and sandpit.
Latest News
Meet over 150 Makers and a Huge Programme of Live Events (And our latest Podcast and Competition!)
Meet over 150 Makers and a Huge Programme of Live Events (And our latest Podcast & Competition!) The Digital Craft Festival We've gathered together over 150 of the finest makers from all over the UK, Northern Ireland and Europe for one of the largest and highly anticipated online, maker events.....Read more
Buy Tickets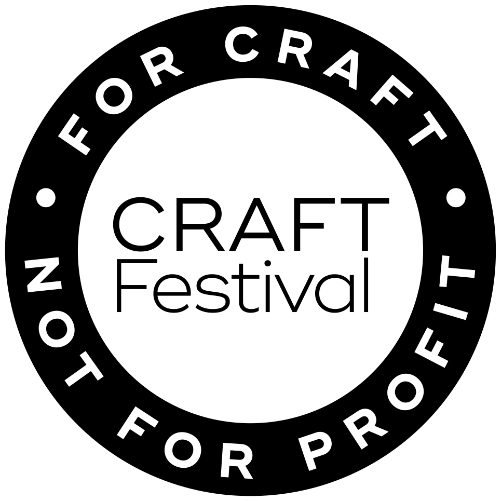 Contact Us
Craft Festival, Unit C, Kach Business Park, Bovey Tracey, TQ13 9TZ
01626 836846
If you'd like to volunteer please CLICK HERE