Out of the Woods
Out of the Woods, a tent of dreamy woodland crafts and an opportunity to sit, watch and make, curated by basketmaker Hilary Burns.
Hilary Burns, is a highly acclaimed basket maker and willow expert. She will be joined by furniture maker Ambrose Vevers, pounded ash basketmaker Josey Goodin, spoon carver Felix Kary, sieve and riddle maker Steve Overthrow, greenwoodworker Cyriaque Ambroise, printmaker Isla Middleton, Kate Bowman with clay, plant dyed and wooden items and willow and rush weavers Mandy Coates and Rosie Farey.
There will be a range of workshops available in the Out of the Woods tent. Full details to follow.
The Forge
Alex Pole and his team run a number of blacksmithing courses throughout the year from The Forge in Somerset. Catering for all skill levels and allowing everyone to get involved with this ancient tradition. Craft Festival we will be hosting The Forge experience, running Have-a-go sessions throughout the day, as well as more advanced blacksmithing demonstrations by our resident smiths. Full details to follow.
The Common Room
Common Sense Studios have been invited to curate The Common Room which is a space where adults can come and unleash their creative talent, learn a new skill and meet local makers. We have pulled experts from Ocean Studios, Plymouth College of Art and the surrounding areas to give you a fantastic range of bookable and drop-in workshops for all levels. 2020 details to follow soon.
The Red List with The Heritage Craft Association & Yurts for Life
Yurts for Life are delighted to host the Heritage Craft Association.
In March last year, the Heritage Crafts Association (HCA) launched the latest edition of its Red List of Endangered Crafts (http://redlist.heritagecrafts.org.uk), the first research of its kind to assess craft skills by the likelihood they'll survive into the next generation. Alongside Red List researcher Daniel Carpenter and HCA colleagues, in our Yurt there will be demonstrations from Red List Makers. Come and see them at work and chat to them about their experience of practicing rare crafts. FULL DETAILS TO FOLLOW
Many craft skills are under threat in the UK, often as a result of sole traders and micro-businesses not having the capacity within their business to take time away from production in order to train up the next generation, and government-sponsored training schemes proving unsuitable for such niche professions. The HCA is dedicated to highlighting these cultural gems and facilitating discussions about how they might best be carried on into the future.
Craft Cinema
Our Craft Cinema will be a little different this year. We are looking forward to presenting Sol Cinema, a cinema experience, hosted in a vintage caravan, powered entirely by solar energy. Rresenting a lively programme of vintage and contemporary short films on craft and designers, with a twist. Walk the red carpet and enjoy an intimate and fun cinema experience.
Latest News
Meet over 150 Makers and a Huge Programme of Live Events (And our latest Podcast and Competition!)
Meet over 150 Makers and a Huge Programme of Live Events (And our latest Podcast & Competition!) The Digital Craft Festival We've gathered together over 150 of the finest makers from all over the UK, Northern Ireland and Europe for one of the largest and highly anticipated online, maker events.....Read more
Buy Tickets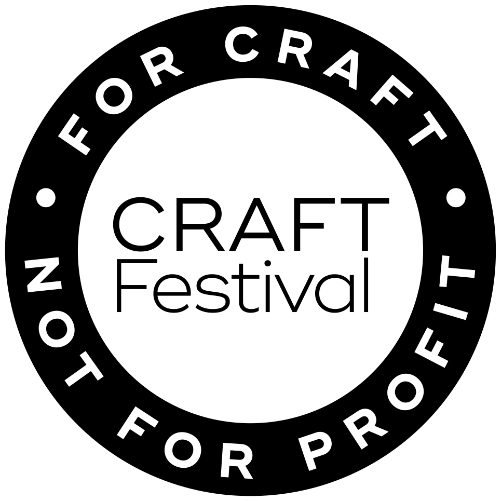 Contact Us
Craft Festival, Unit C, Kach Business Park, Bovey Tracey, TQ13 9TZ
01626 836846
If you'd like to volunteer please CLICK HERE