An Audience with Keith Brymer-Jones
Friday June 17th
We are delighted that potter and judge from "The Great Pottery Throwdown", Keith Brymer-Jones will host a seated Pottery Masterclass and Q&A session.
Keith will give a Pottery Masterclass and share stories from his new autobiography "Boy in a China Shop" which is available to buy at the Festival on the day. Keith will sign copies of his book after each Masterclass Q&A session. (You can bring your own copy if you already have it). As this is a complimentary event, a maximum of 2 seats can be booked. You must book a ticket to the Craft Festival to gain entry to this complimentary event. Book your seats below.
11am An Audience with Keith Brymer- Jones BOOK HERE
3pm An Audience with Keith Brymer-Jones BOOK HERE
Saturday June 18th Craft Festival Yoga in the Park
FREE EVENT: 8.30am Mill Marsh Park, Bovey Tracey
Join Craft Festival & Anna White from Pretzel Yoga Studio in a morning yoga session in the beautiful surroundings of Mill Marsh Park. Meet by the Gym Machines for an uplifting 30 mins of yoga. Please bring your own mat. No need to book, turn up on the day.
Pretzel Yoga Studio is a practise yoga with Anna White in Bovey Tracey.
Saturday and Sunday
The Amazing Scene Machine with King of Clay-mation, The Master of Plasticine, Jim Parkyn
Join Jim in The Craft Lab on Saturday & Sunday, and create a plasticine masterpiece, guided by the Master Maker and Aardman Ambassador himself. YOu creation will be included in a stop motion film made over the weekend. FREE, Drop-in and no-need to book. Numbers will be limited so it will be first come, first served.
All Weekend
QEST at Craft Festival
We are honoured, in the Queen's Jubilee year that we will be joined by Queen Elizabeth's Scholarship Trust. You will be able to meet a range of scholars in the QEST Tipi in the heart of the Festival. CLICK TO MEET THE QEST SCHOLARS
Out of the Woods
Out of the Woods, a tent of dreamy woodland crafts and an opportunity to sit, watch and make, curated by basketmaker Hilary Burns MBE.
Hilary Burns, is a highly acclaimed basket maker and willow expert. She will be joined by a range of makers including furniture maker Ambrose Vevers, greenwoodworker Cyriaque Ambroise, printmaker Isla Middleton, woodsman John Williamson, wood turner Jacob Wood, Dartmoor Greenwood Handles, basket maker Lisa Atkin, sustainably grown plant dyes by Badger Crafts, The Mother Tree and furniture maker, Tom Kealy. For the full list of Out of the Woods makeres CLICK HERE.
Craft Cinema
Meet Audrey, the Vintage Mobile Cinema

We're so happy that once again this year at Craft Festival you'll be able to visit our very special Craft Cinema. And Audrey has the most incredible history & story.

Audrey is the only survivor of seven vehicles that were custom built for the Ministry of Technology in the 60's.

Tony Benn, the Minister of Technology at the time, commissioned the busses and they travelled the country visiting factories showing short films about the new & upcoming technologies for British businesses to use

This incredible piece of cinematic and transport history will be home to our Craft Cinema in Bovey this June & each day there'll be a full programme of short films about contemporary makers together with historical news clips from Pathé News

Will you be stepping inside Audrey to experience our special Craft Cinema? Full Programme to be Announced.
Latest News
THANK YOU FOR BEING PART OF CRAFT FESTIVAL
THANK YOU FOR BEING PART OF CRAFT FESTIVAL What A Weekend!Thank you for being part of Craft Festival's 18th Anniversary and making it extra special. The weather was a bit of drama queen over the weekend.
Buy Tickets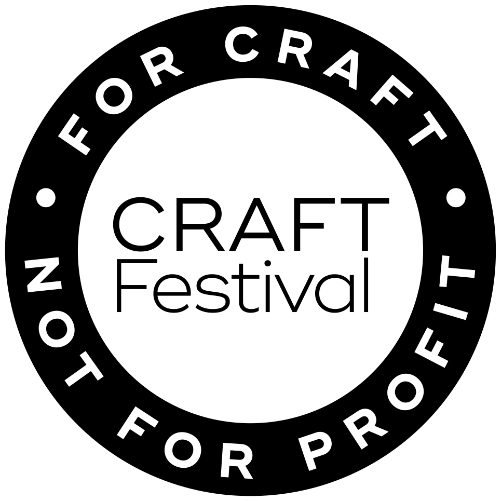 Contact Us
Craft Festival, Unit C, Kach Business Park, Bovey Tracey, TQ13 9TZ
01626 836846
If you'd like to volunteer please CLICK HERE